One prominent incel belief is that males become sex-less due to chads not being monogamous (instead fucking many women) but even today monogamy is still largely the norm. For a while more males reported not having sex the last year but that is no longer the case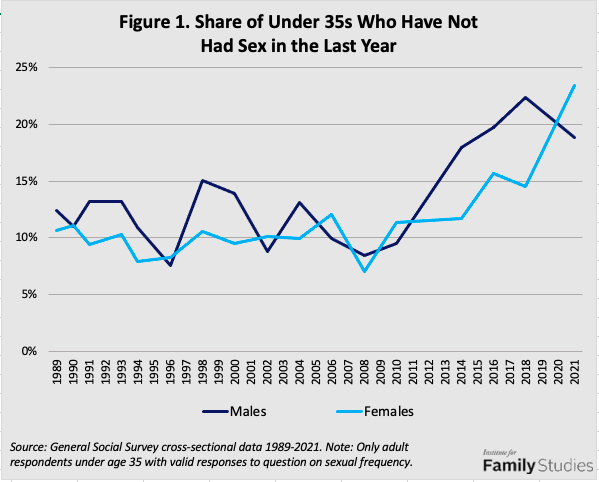 https://ifstudies.org/blog/more-faith-less-sex-why-are-so-many-unmarried-young-adults-not-having-sex
Of course any female in any country will have males who wants sex with her but often females choose to not have sex for large periods of time, femelas have much lower sex-drive so they will generally not be driven towards sex they way males are.
As a personal not i had females interested in sex with me that i turned downed since they didn't want to have children and i didn't want to wast to get emotionally attached to them. Before i lost my virginity i was thinking "maybe i am coping with sex not being that special" but i found out that it was like expected.
One issue with this data is that it's just self-reported, it's likely that some males who never had sex are unwilling to admit it due to males not having sex being regarded as losers. The decline in male sexlessness could be due to them not wanting to report being incel, it could also just be that more males are resorting to paying sex-workers.